Omnichannel Shopping Experience with Adults with Kids
When I worked in the Abercrombie & Fitch UX team, AF was developing its omnichannel retail. It included: Purchase online and pick up in store, Find in store, and Reserve in store. All these new features made our online and retail systems very complicated. After I solved the adult with kids POPins problem very well, I was tasked to develop the omni loyalty service blueprint for our whole system. This helped people from different teams understand the big picture of the system.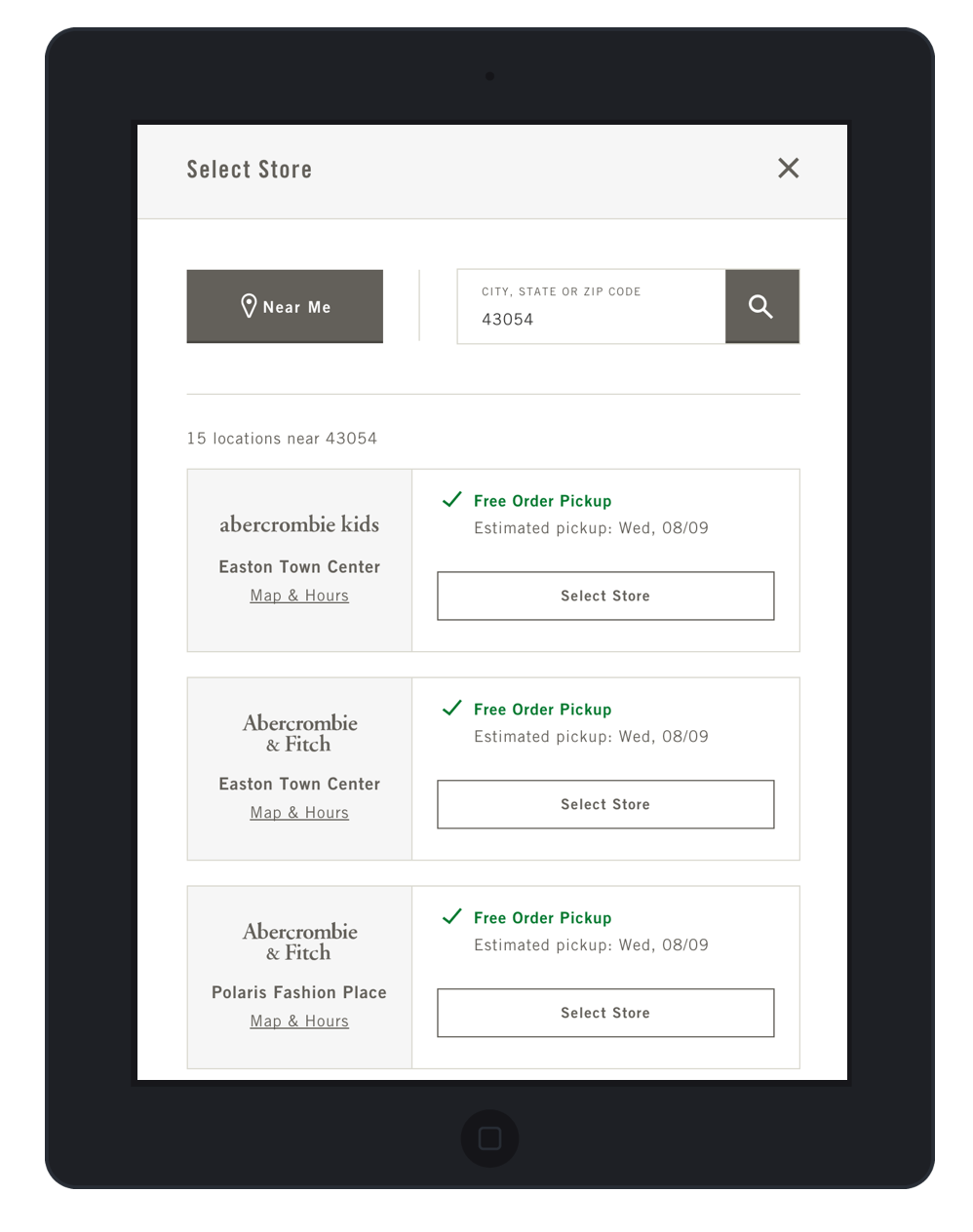 Purchase online and pick up in store & Adults with kids
You may have seen both A&F stores as well as abercrombie kids stores in the mall. These are considered two different stores in different locations of the mall.
The geolacated store selection screen on the left is where the problem begins. As you can see, the Abercrombie & Fitch logo is too similar to the abercrombie kids logo. Many people accidentally sent their adult clothes to the kids store, or kids items to the A&F store.

Within one month in the US market, there were 4855 cases of customers sending their items to wrong store. 2069 cases were adult clothes sent to kids store and 2786 cases were kids items sent to the adult store.
Short term, mid term & long term problem solving
The geolocated store selection feature is a huge project and will need lots of budgeting. In order to solve this problem, we developed three solutions to fit different business goals and achieve a better user experience.
Solution 1: A pop up reminder
When you choose the wrong store, the system will pop up a modal to ask you if you are sure.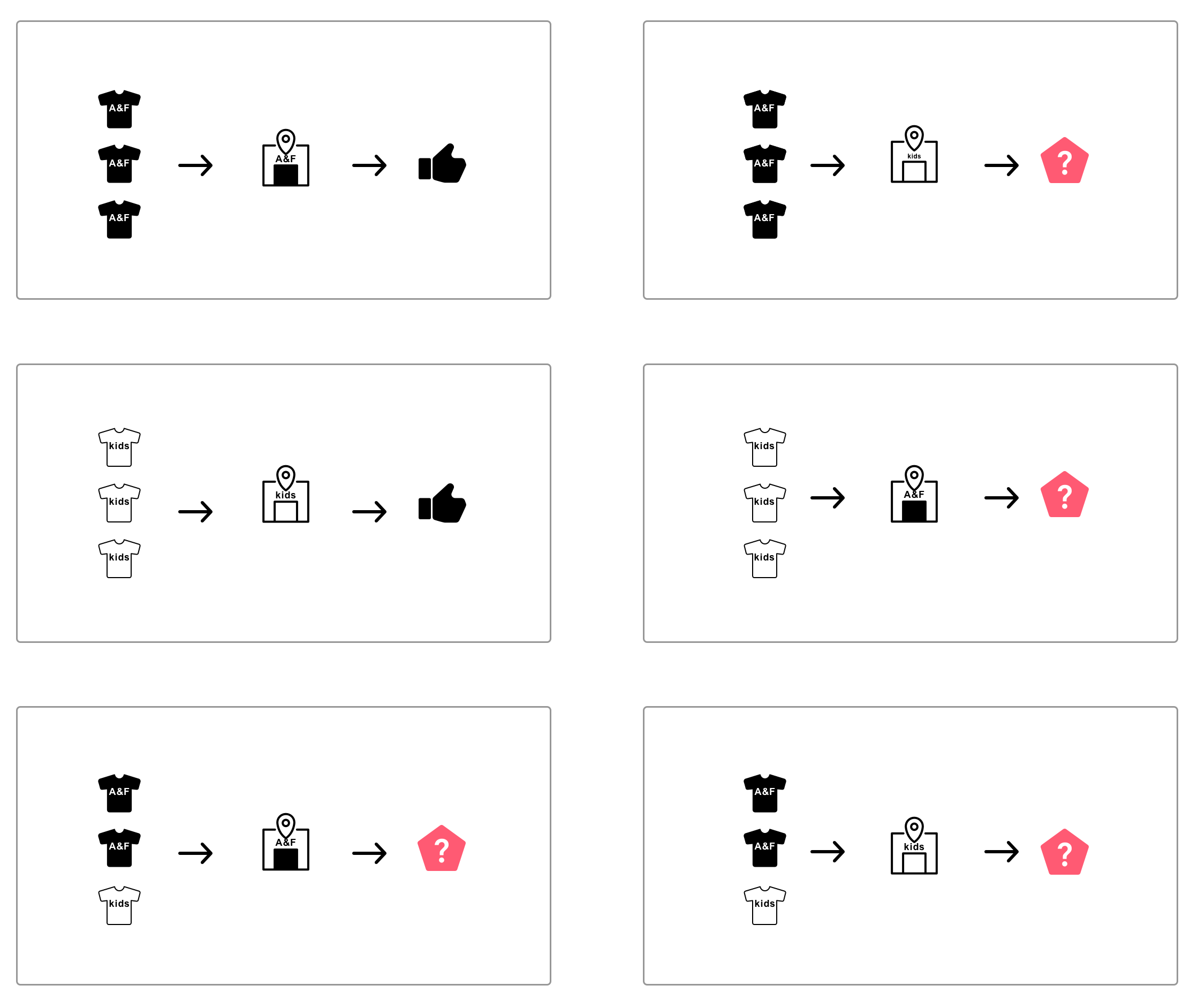 This is the concept of how the reminder should look like. Give people a gentle reminder to pay attention to the store they selected.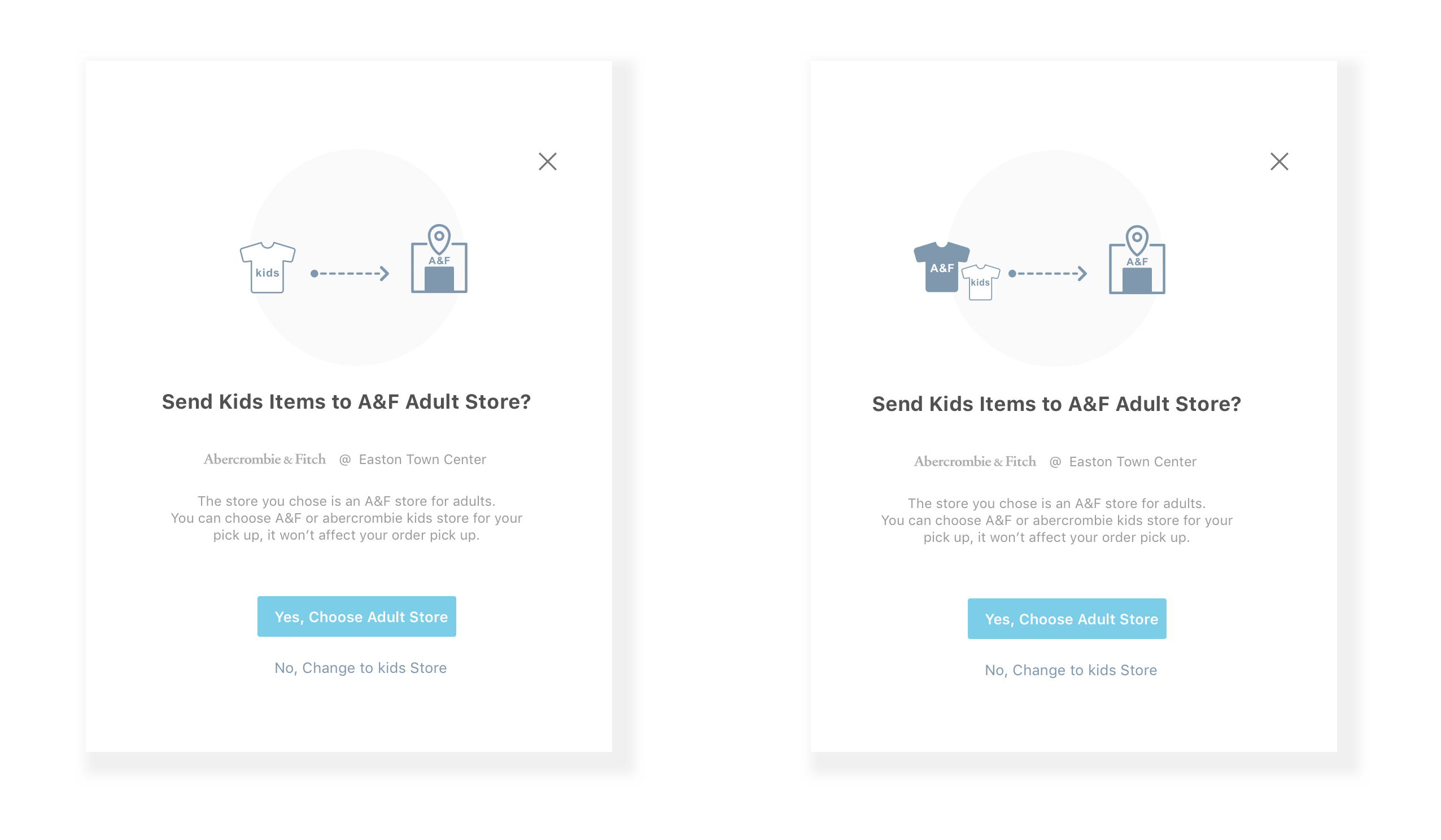 Solution 2: A logical solution to prevent customers from choosing the wrong store.
With the reminder feature active, our development team had time to work on a better, less disruptive solution compared to the reminder.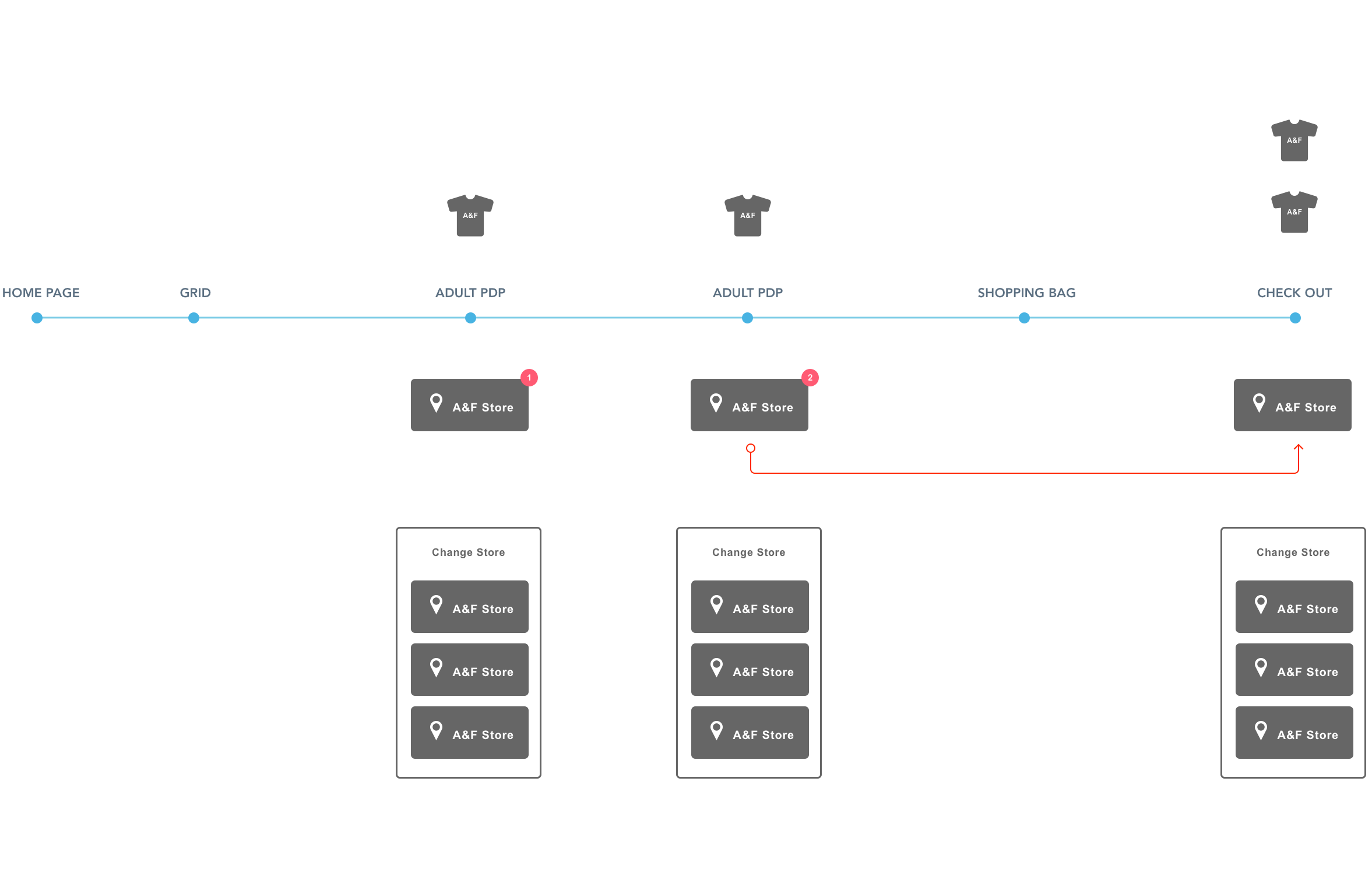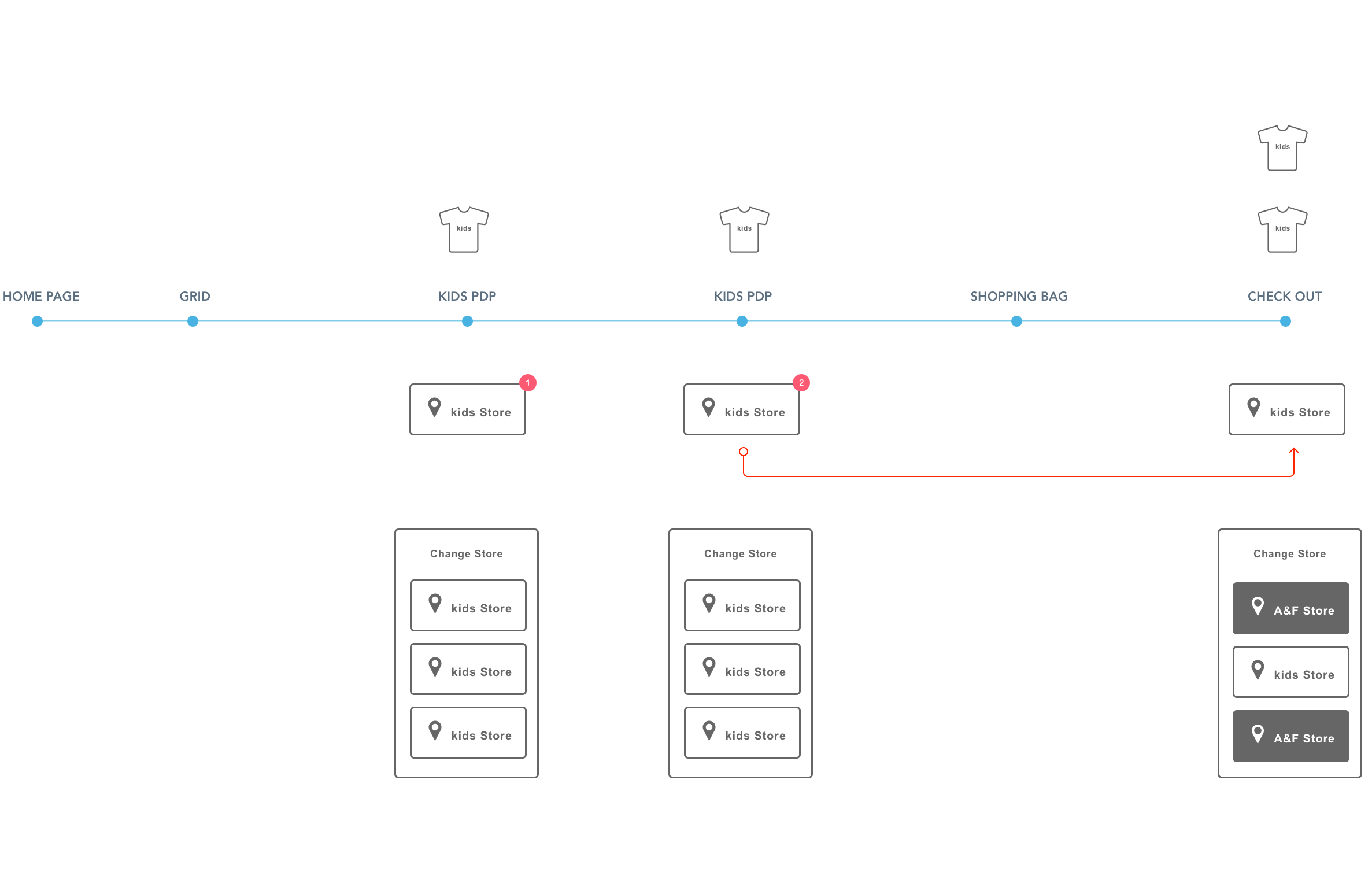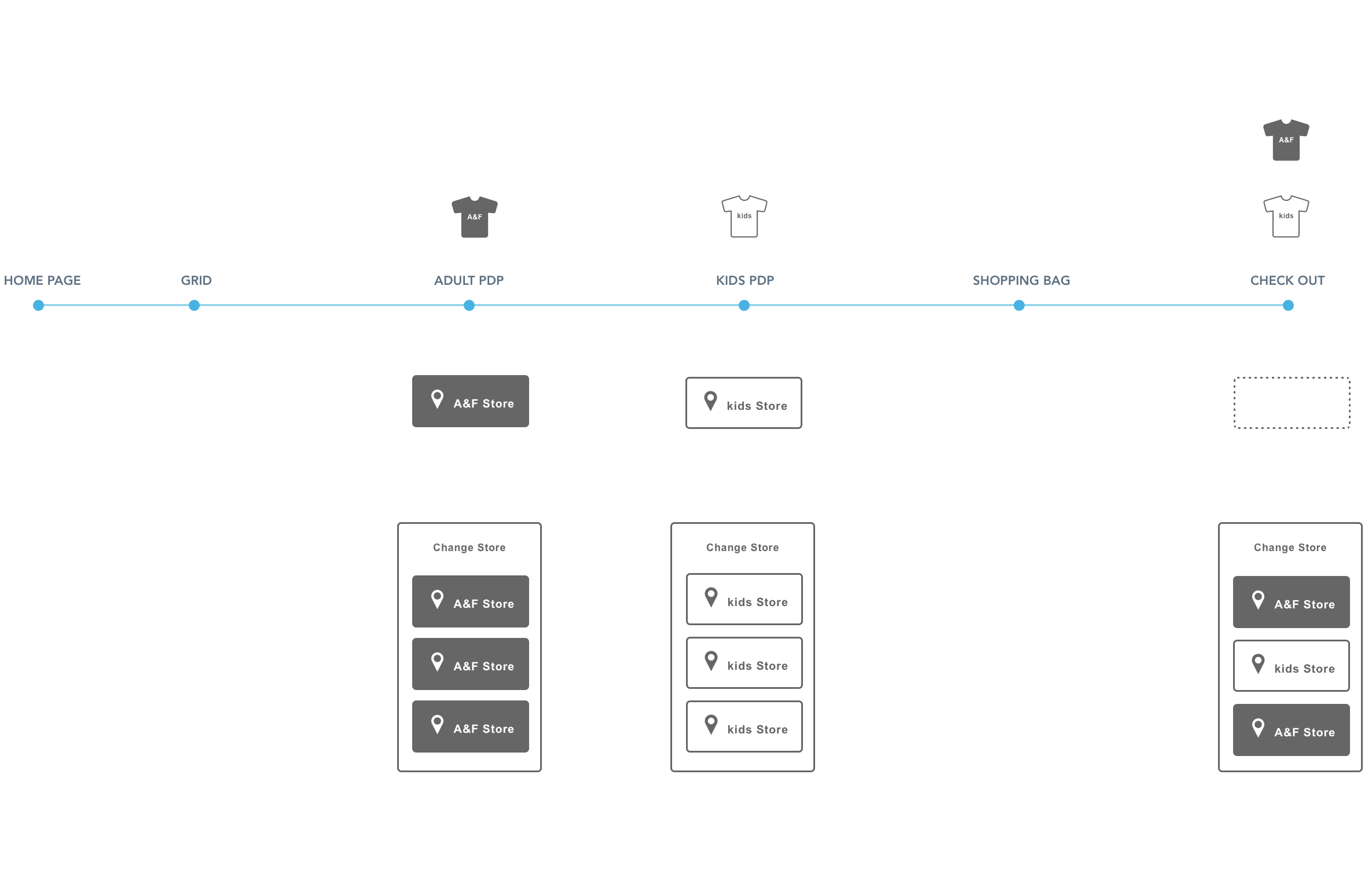 Solution 3: New store cards that let our customers easily tell the difference between the Abercrombie main store and kids store.
Here are two concepts of the new store cards. Developing the new store cards would need more budget and time, so this is our long term solution.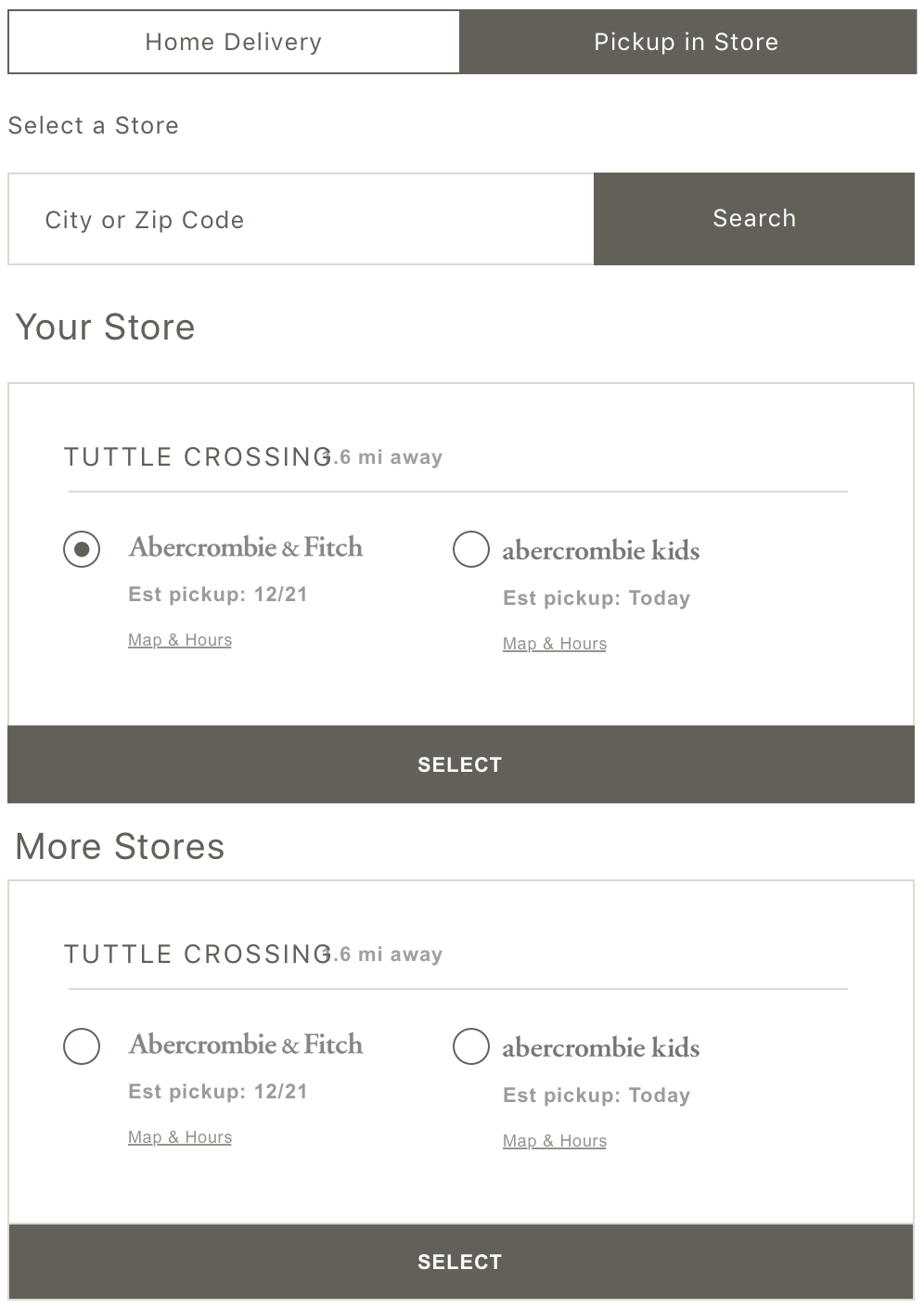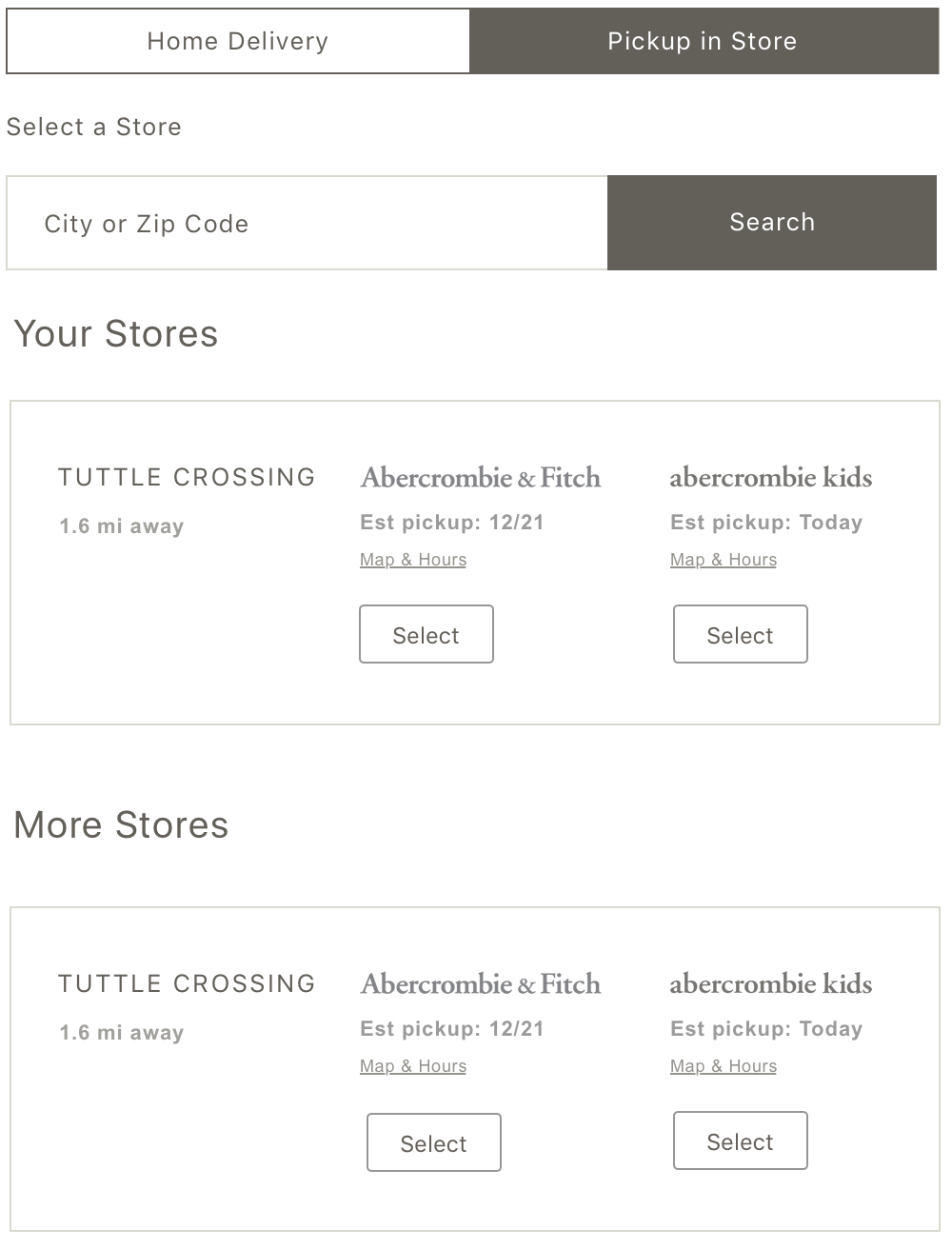 Omnichannel information architecture
After solving the "adult with kids" pick-up in-store problem, I was tasked to develop the omnichannel information architecture. The following is one of the diagrams.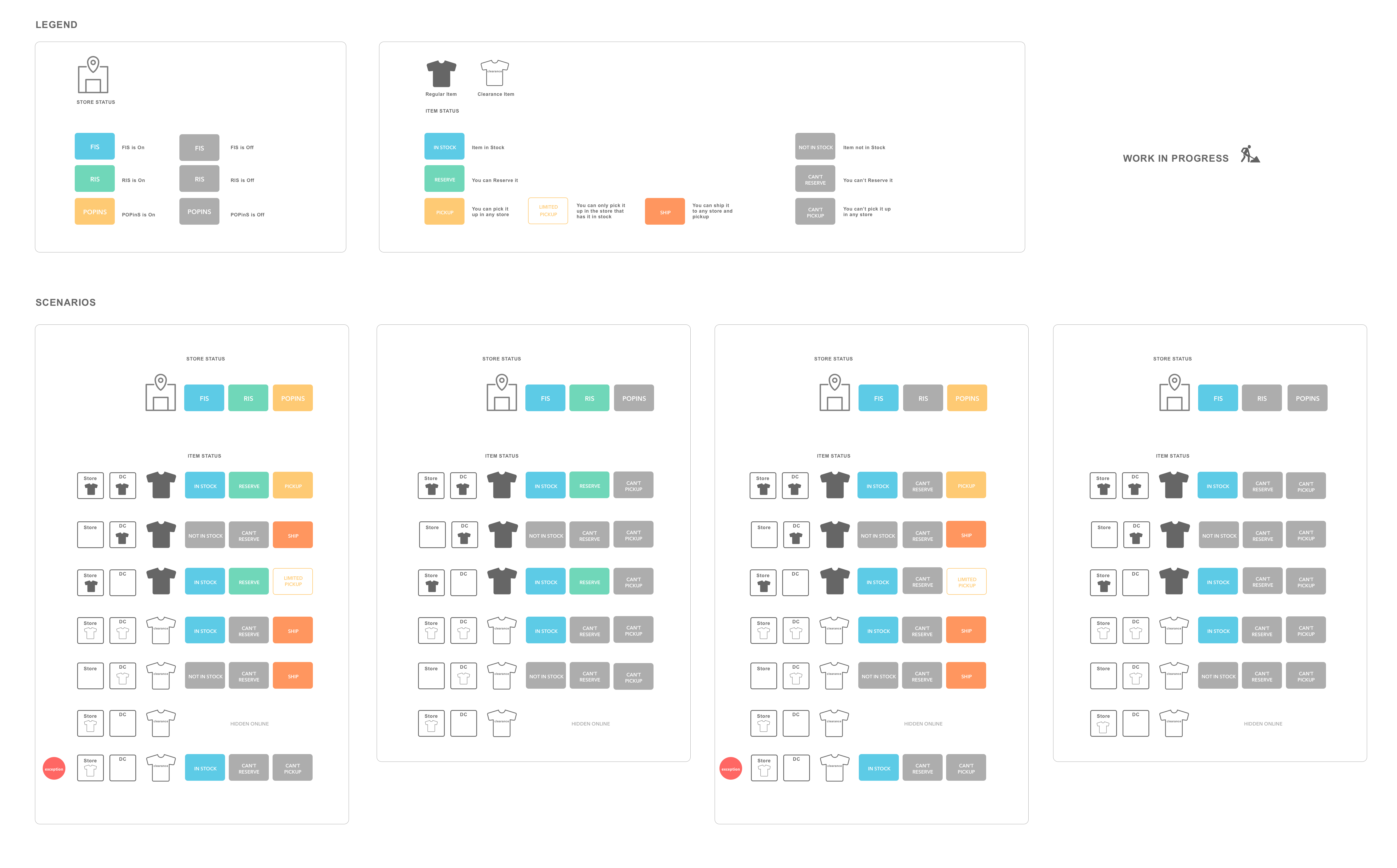 Omnichannel loyalty & rewards experience blueprint
To help our team and other people from different departments have the big picture of our system, I developed this blueprint. The following is one example page from the blueprint document.