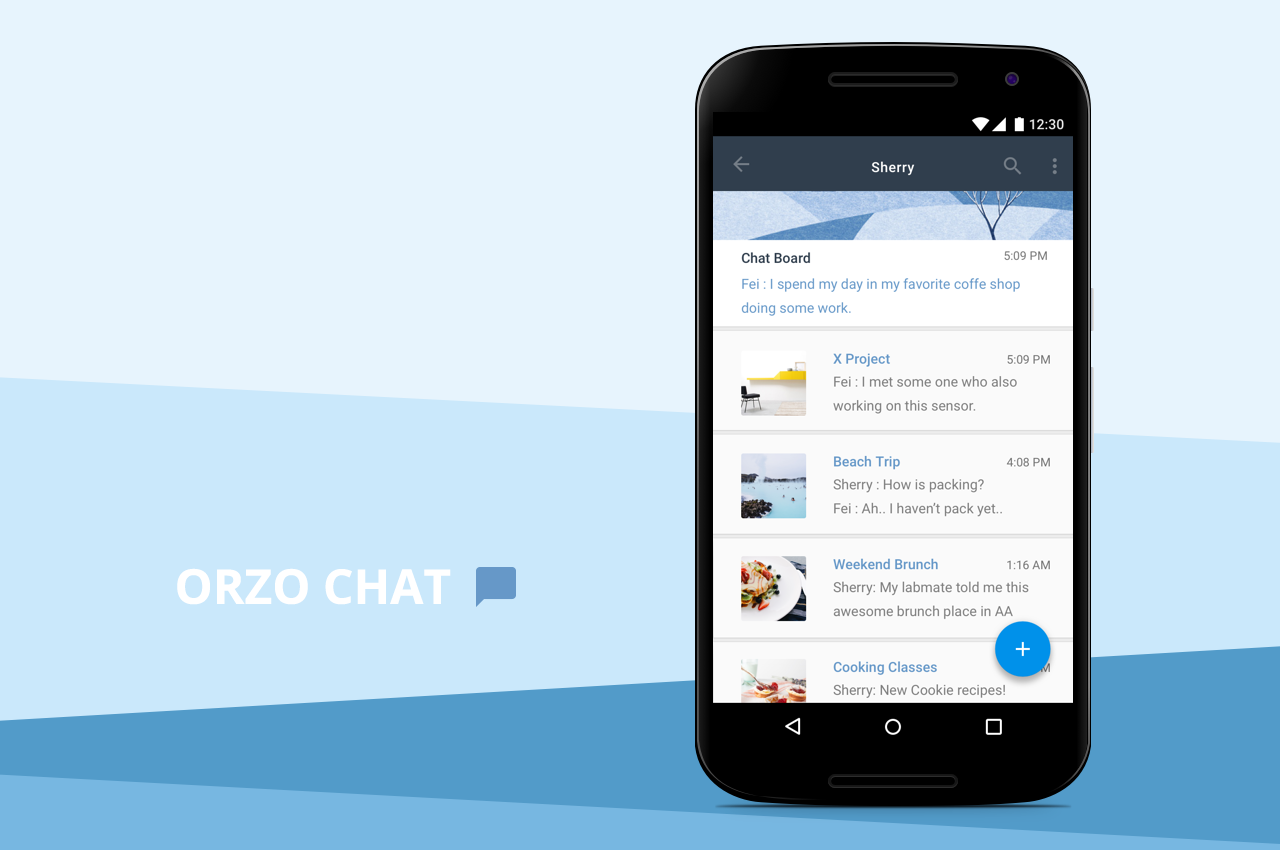 PROBLEM STATEMENT
We all have several chat apps installed on our smartphones and many are very similar to each other. Things can easily get lost in the thousands of messages across dozens of apps, and many of those messages contain valuable ideas and memories.

Is there a better way to play with these messages and store/organize them so they continue to inspire us? It's time to think outside of the box and invent a new way to chat with people on smartphones.
SOLUTON
We wanted to give our users more choices with their messages: sort them while you are chatting, move them around however you like, save them for later to remind you of some facts. The transformation of how you organize with your past chat messages can change the way we interact with each other!




Create New Topic in One Click
- General Chat for everything
- Long press any sentence to create a new topic
- Chat in the new topic window



Fast access to a topic
- Click to see friend's information
- View all the topics in a friend's namecard
- Choose topics you want to go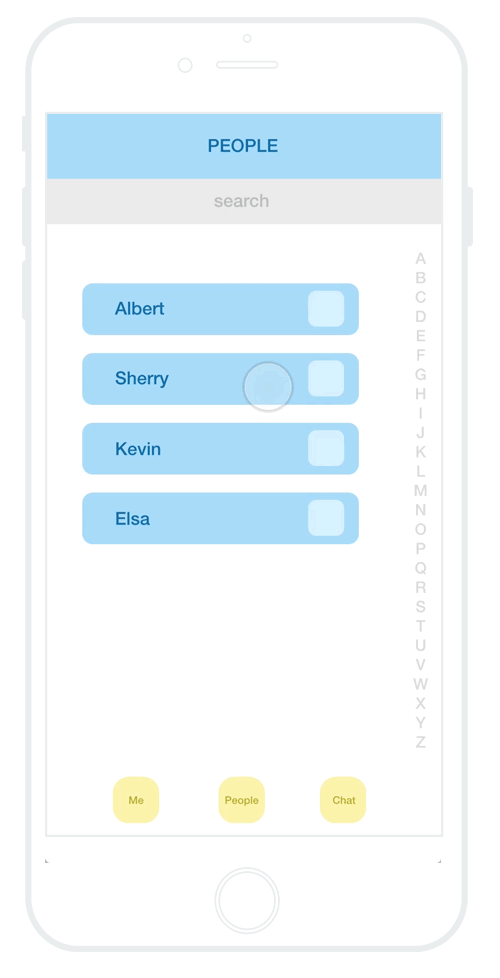 Wiki Page for Every Friend
- Save any chat in that friend's wiki page
- Add new items in the wiki page
- Looking up information about this person

Target Audience
Everyone! Between smartphones and computers, everyone is using at least one chat app these days. Our early target will be people who are willing to try new things and who are constantly searching for inspiration and coming up with new ideas.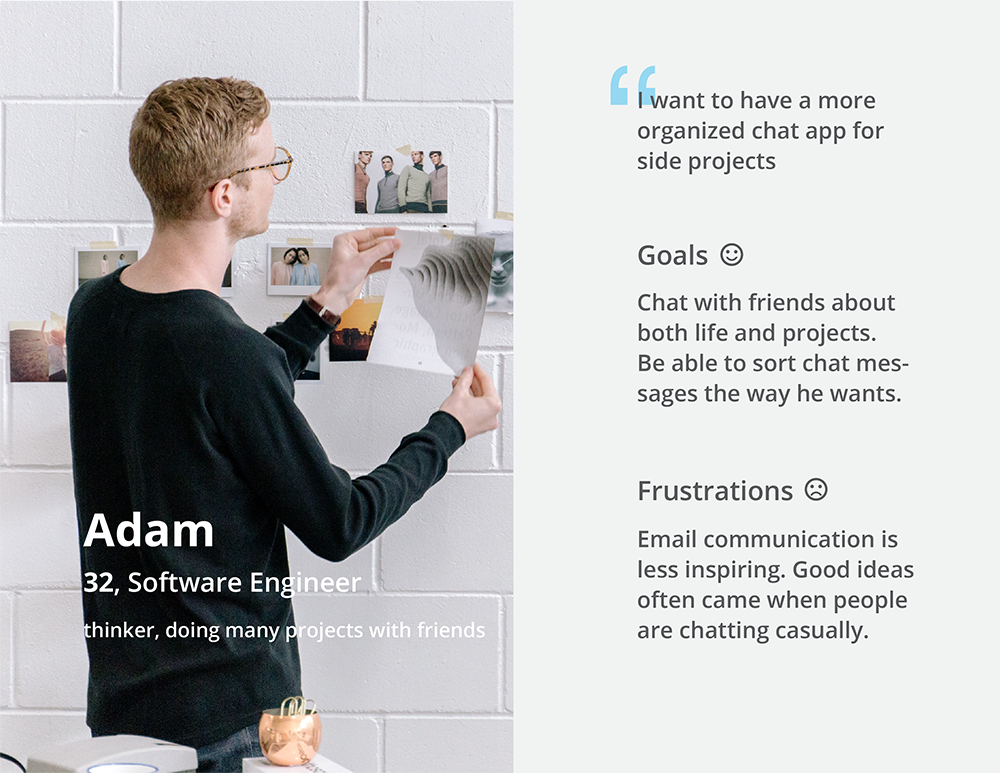 Personas & Scenarios
- People who are thinker
- People who spend too much time online chatting.
- People who like to planning events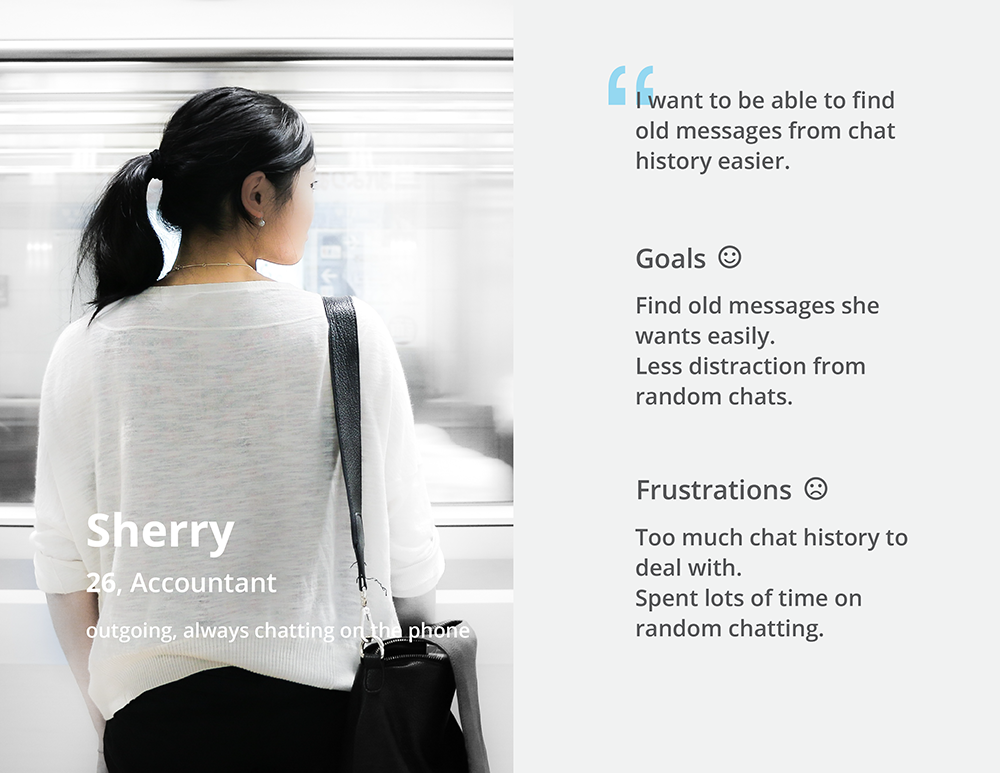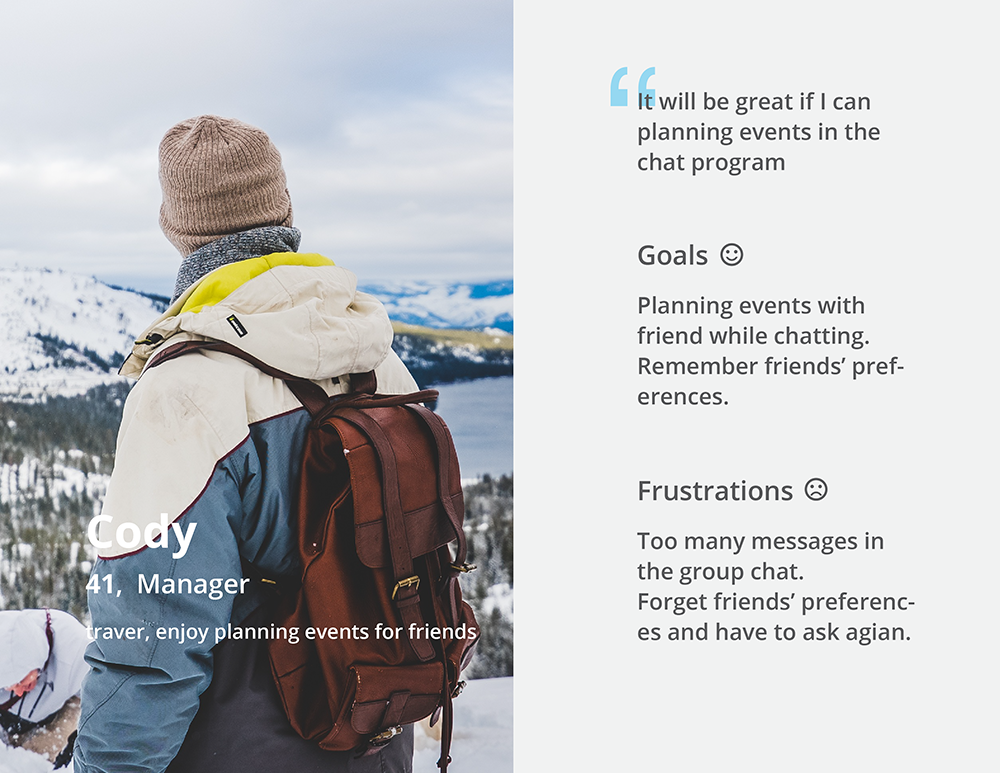 Comparative Analysis
While doing competitive analysis research on other chat apps, I found that these apps are design to send messages quickly and easily. It doesn't have too many options for people who wants organized communication. So we want to design an app that give more options to user for different communication situations.



Storyboarding
I sketched out a story about how two friends get upset when they want to use their chat app planning their and how the new Orzo chat provide them with more organized chatting options.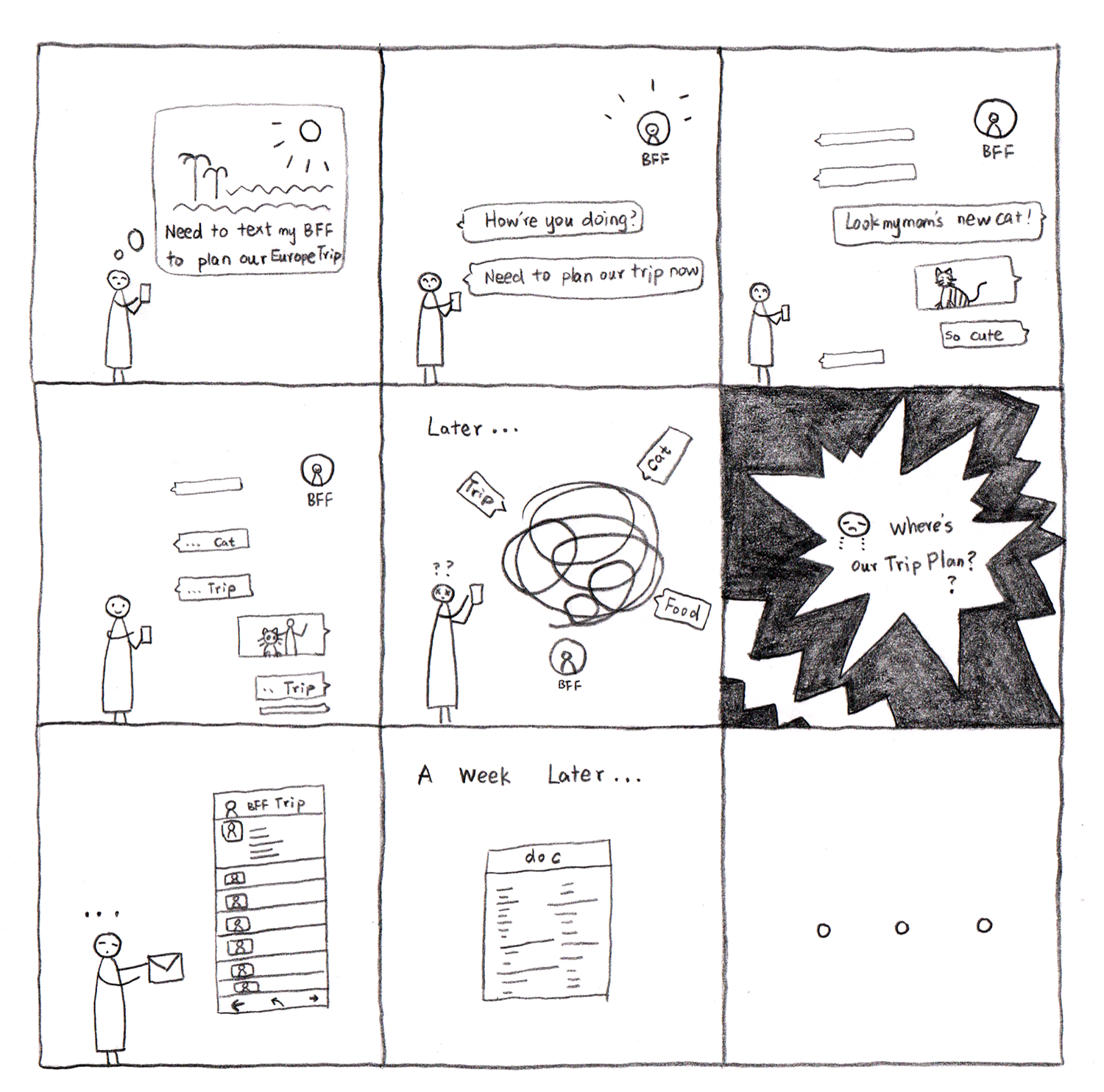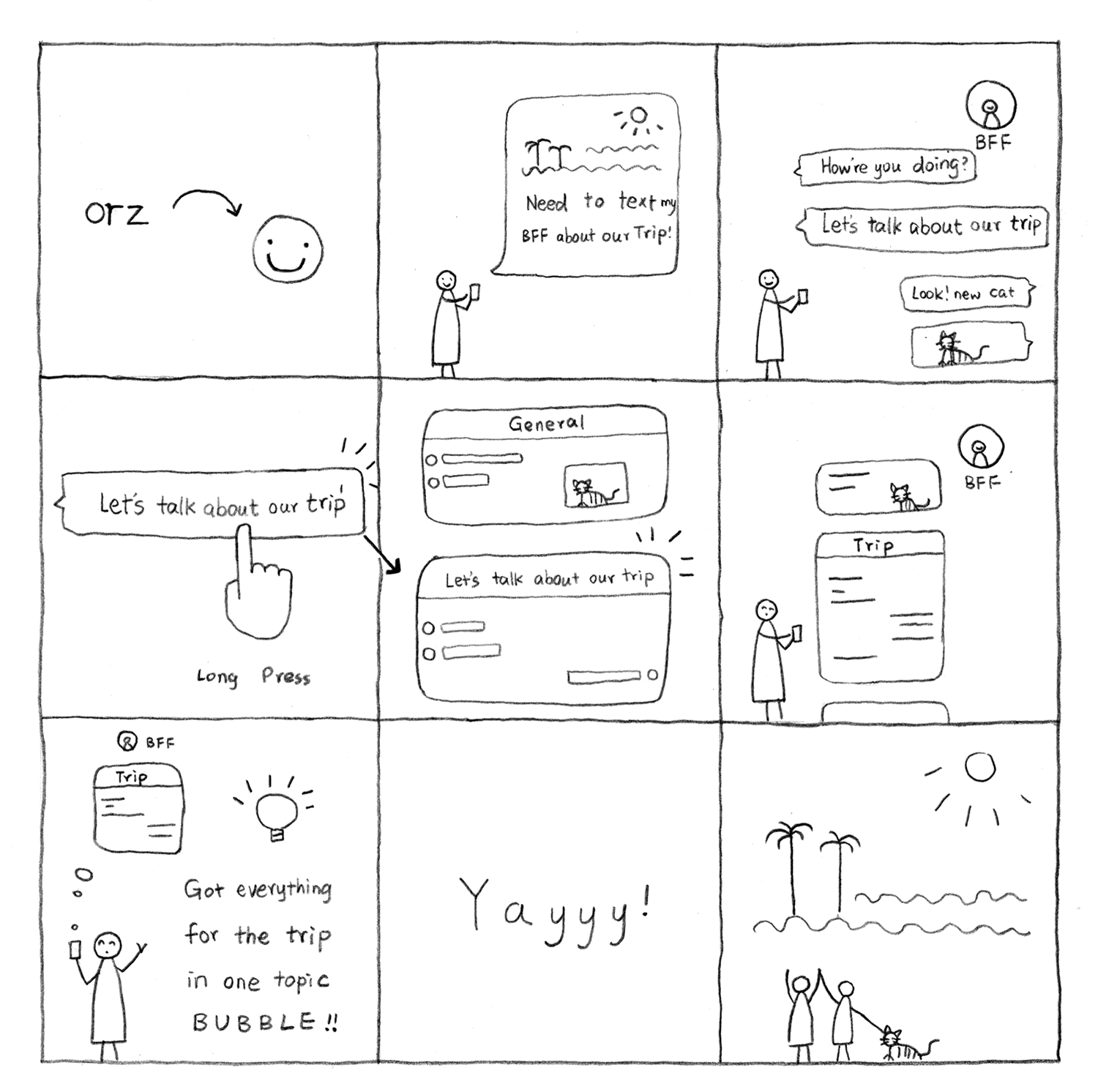 Ideation
After conducting online survey, interviewing 10 potential users and brainstorming several rounds, I sketched out the flow of the app.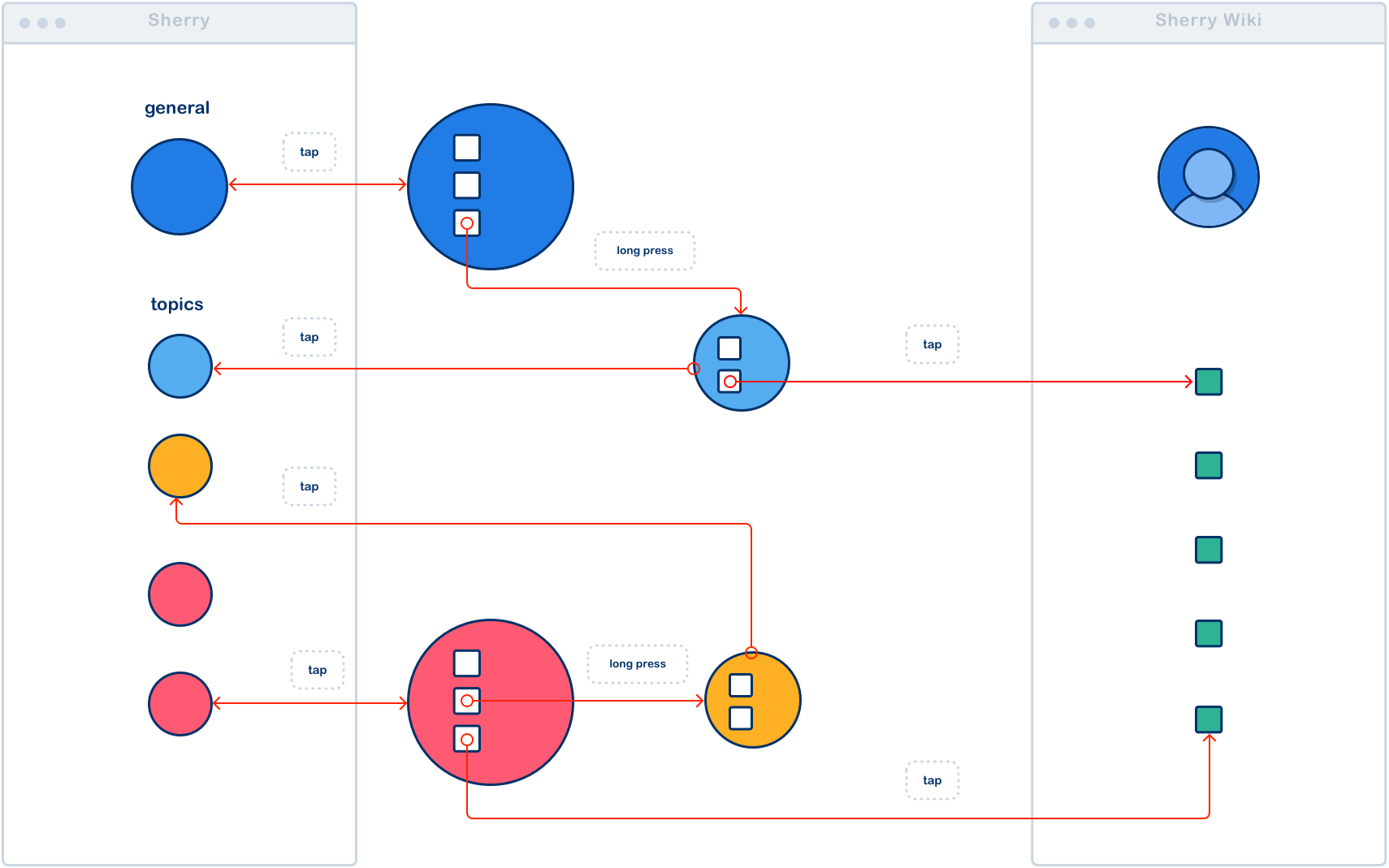 Paper Prototype
Paper prototyping helped me tune the flow of the app and do some early user testing.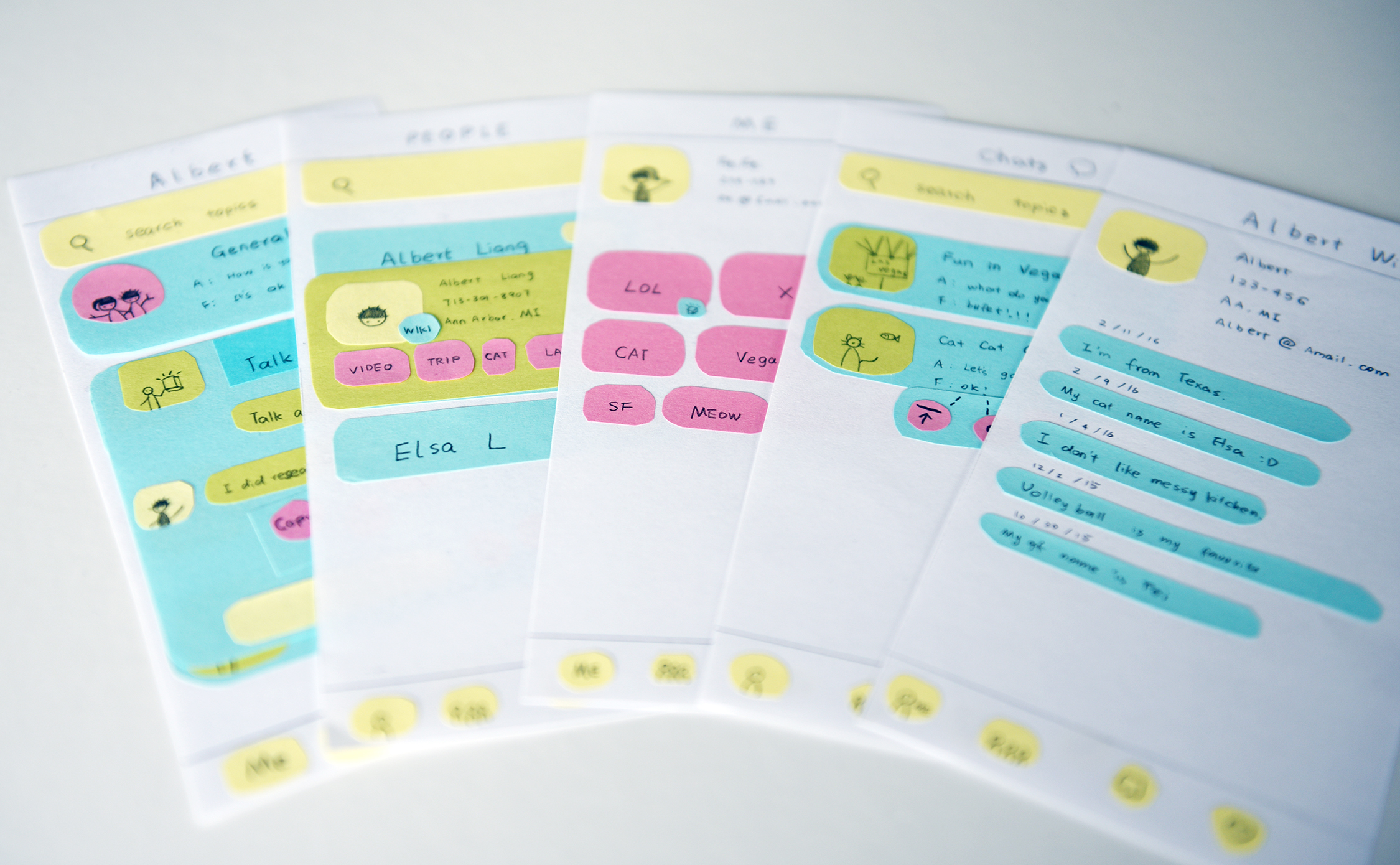 Digital Prototye
I used material design method to develop Orzo Chat android version.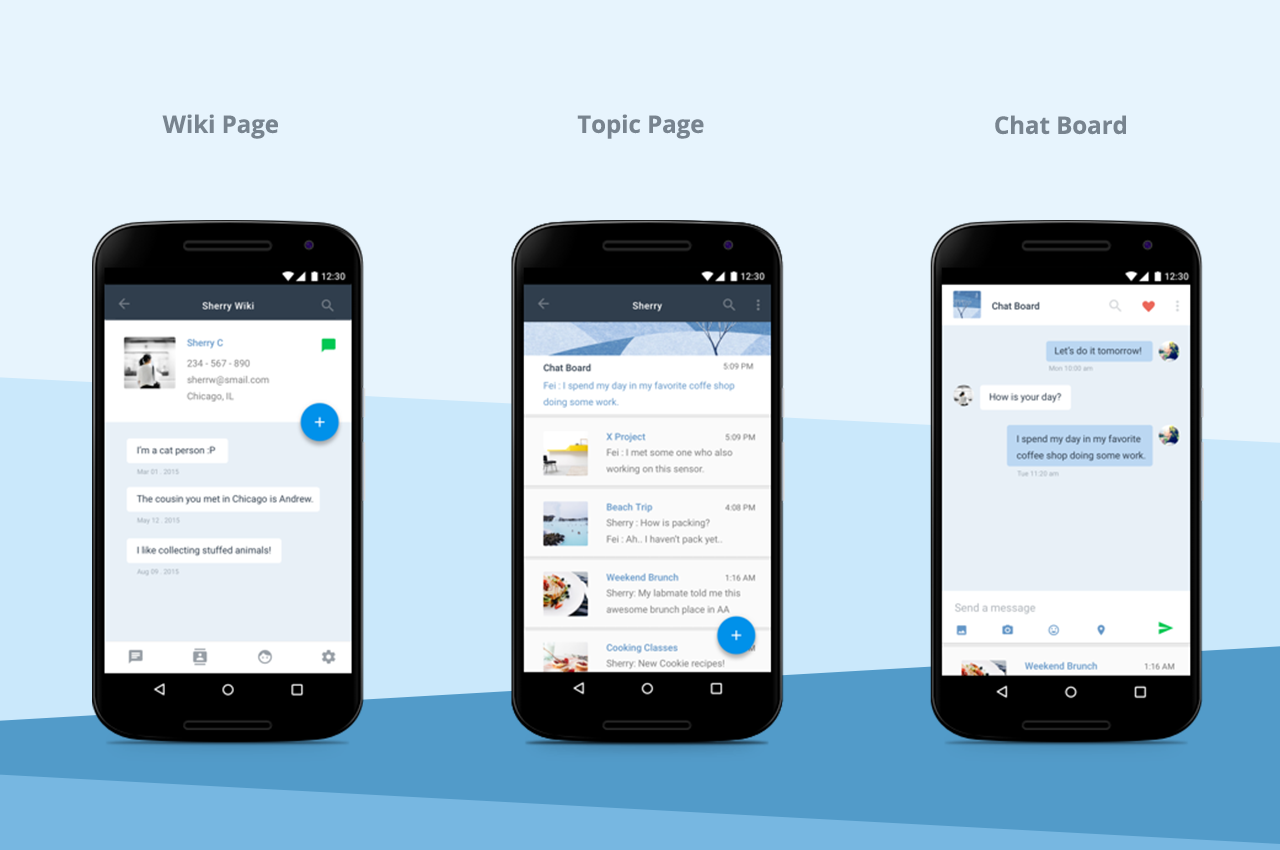 Description
Orzo Chat provides people a new way to chat and get inspired.
TYPE
Work with engineer friends
TIME
Jan 2016 - Mar 2016
METHODS
Interaction Design
Competitive analysis
Persona
Storyboard
Brainstorming
Wireframing
Paper Prototyping
Digital Prototyping
Graphic Design
TOOLS