Problem Statement
How do we help students overcome tiredness? Days are long and the capacity for productive work is limited. How do we keep people productive without burning them out? This is the challenge that we've set out to find a solution to.
Our Solution -- A Lot of Little Breaks Go a Long Way!
Our app helps people track their energy level at all times and remind them to take a break before they're exhausted. We also suggest a list of break options based on location.
Target Audience
Tiredness is a challenge for people of all ages and walks of life. We specifically focus on students and school staff because they are the group that we can relate to the most and have immediate access.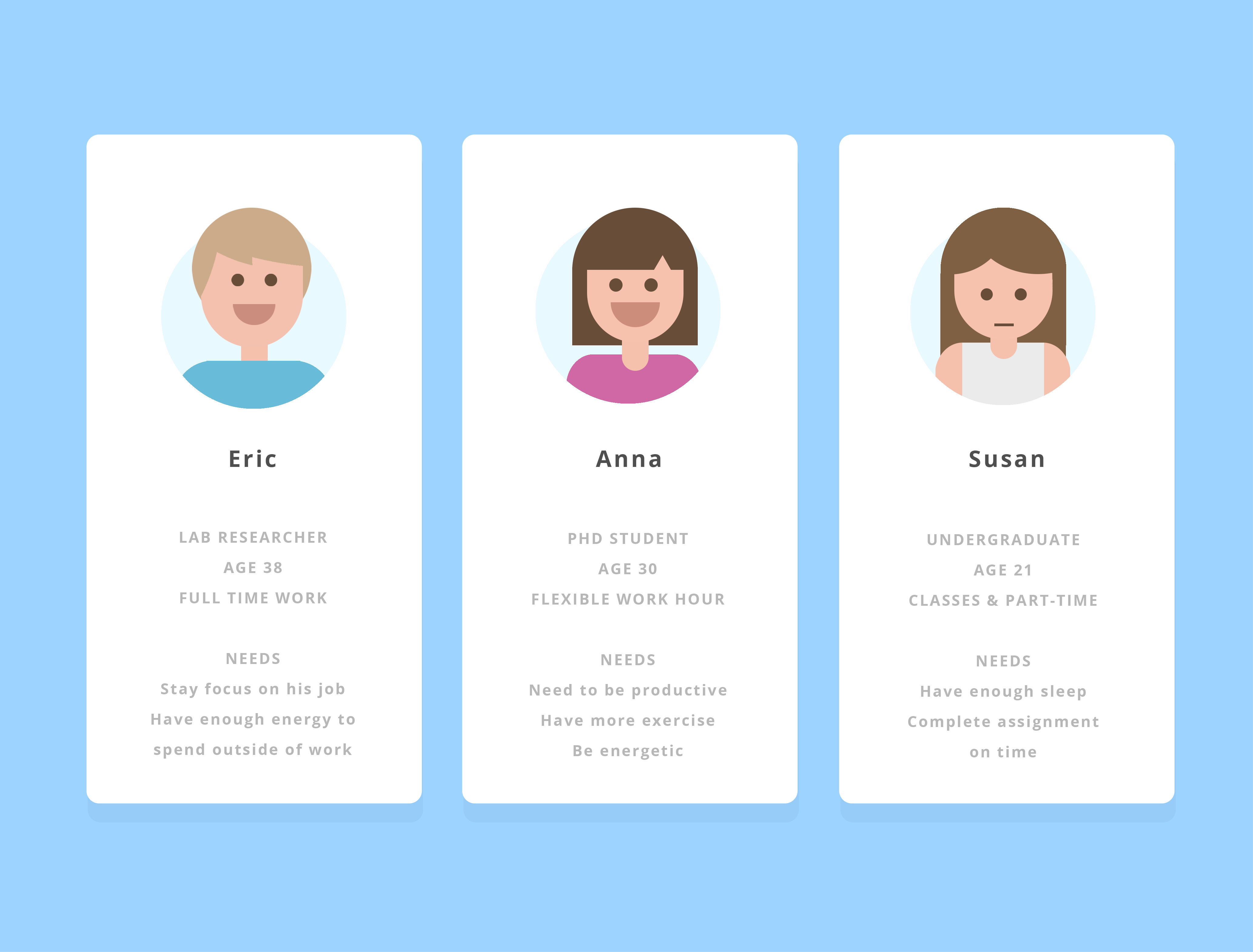 Smart Watch Application
The smart watch application lets you view your estimated energy level anytime and anywhere.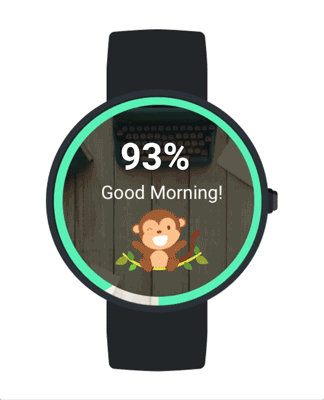 Track your energy level throughout the day
- Says hello and shows a smiley face
- Estimates your energy level and displays it on the watch
Tells you when to take a break and how to take a break
- Gives you a gentle reminder when your energy level is low
- Provides you with many break recommendations base on your location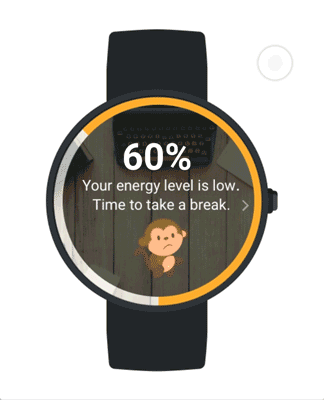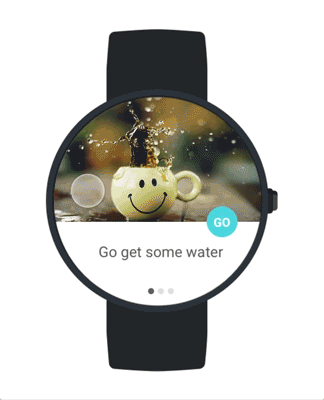 Timer for your personal break
- Track your time when you decide to take a break
- Estimates how much energy you get back
Mobile Application
The mobile application helps you discover your energy level pattern over time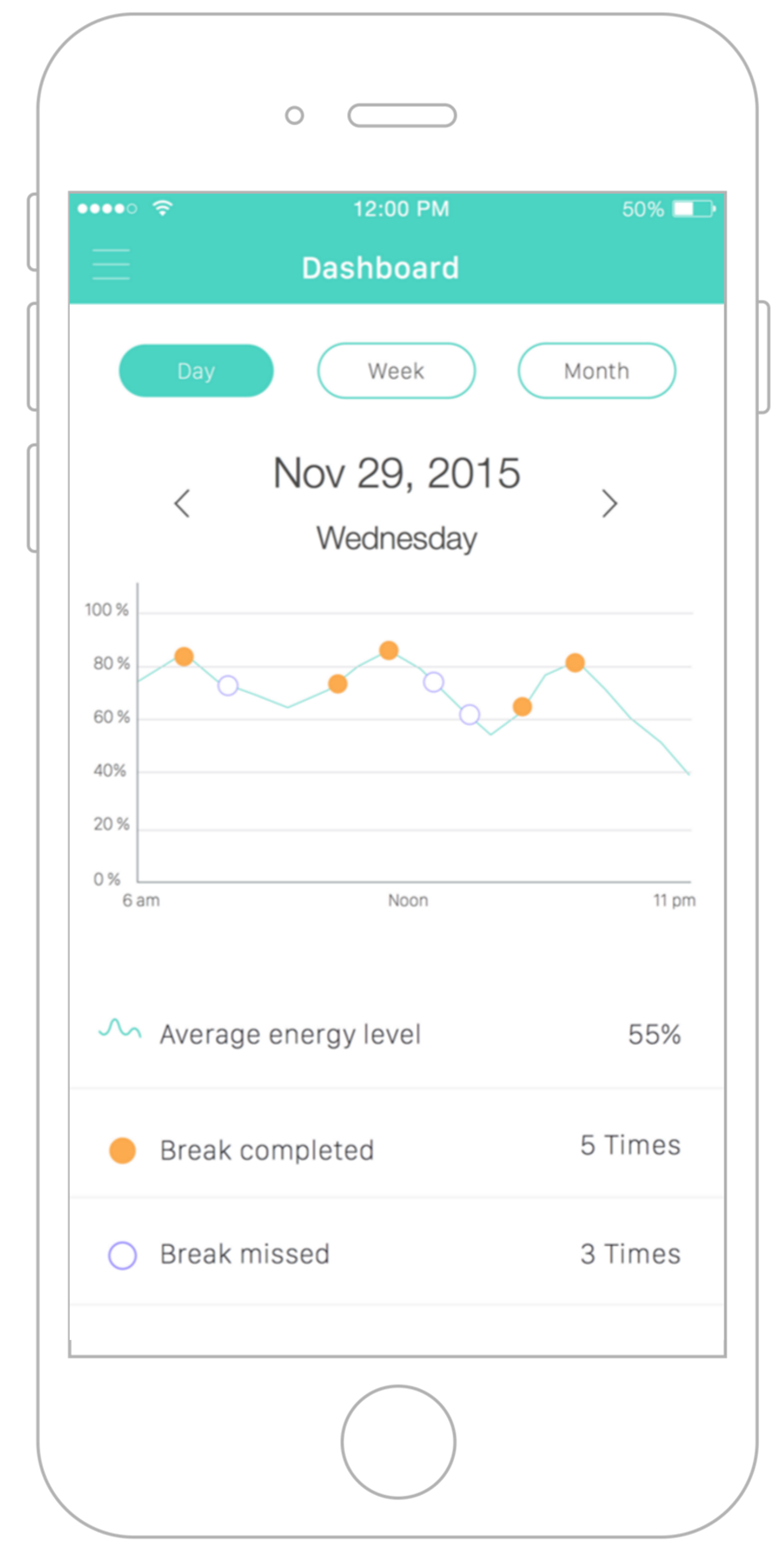 Visualizing your energy level over time
- Information visualization for energy level, and the breaks you took
- Display your personal energy change over each day / week / month
Reflection of your breaks
- List view of the breaks you took over time
- Helps you find a pattern of how you take breaks
Storyboarding
Ssketches of a student's daily life helps us developing a product that fits a student's lifestyle better.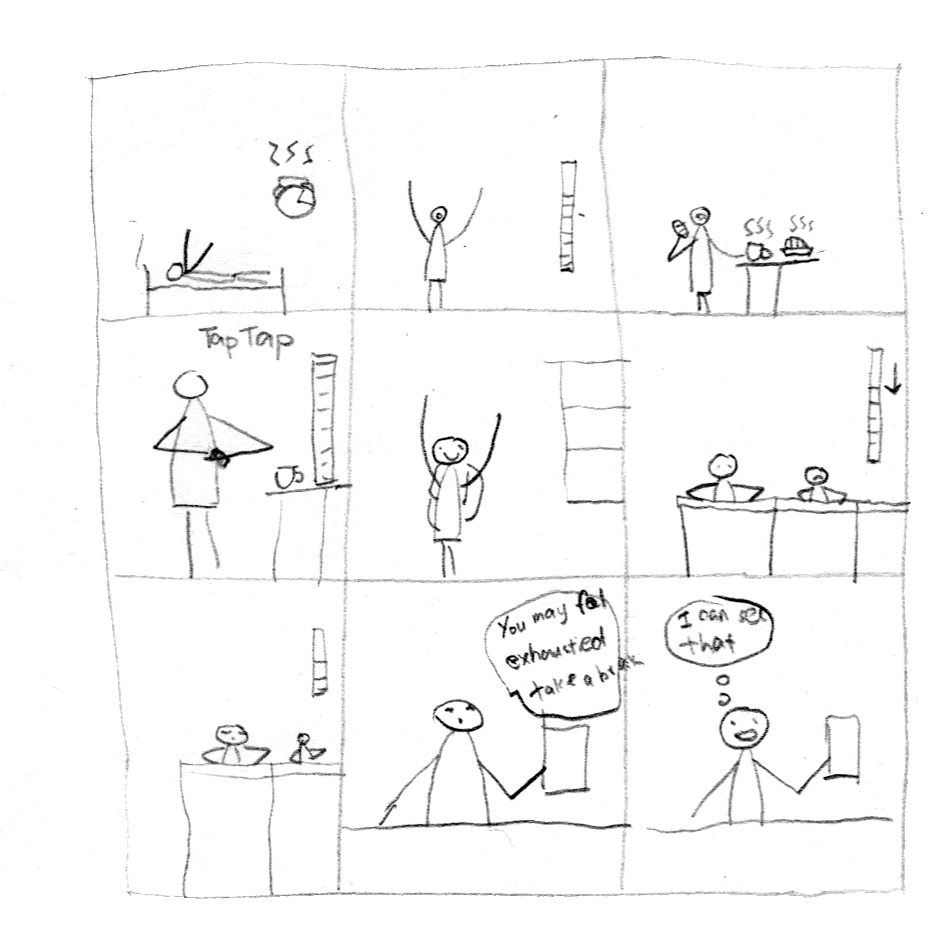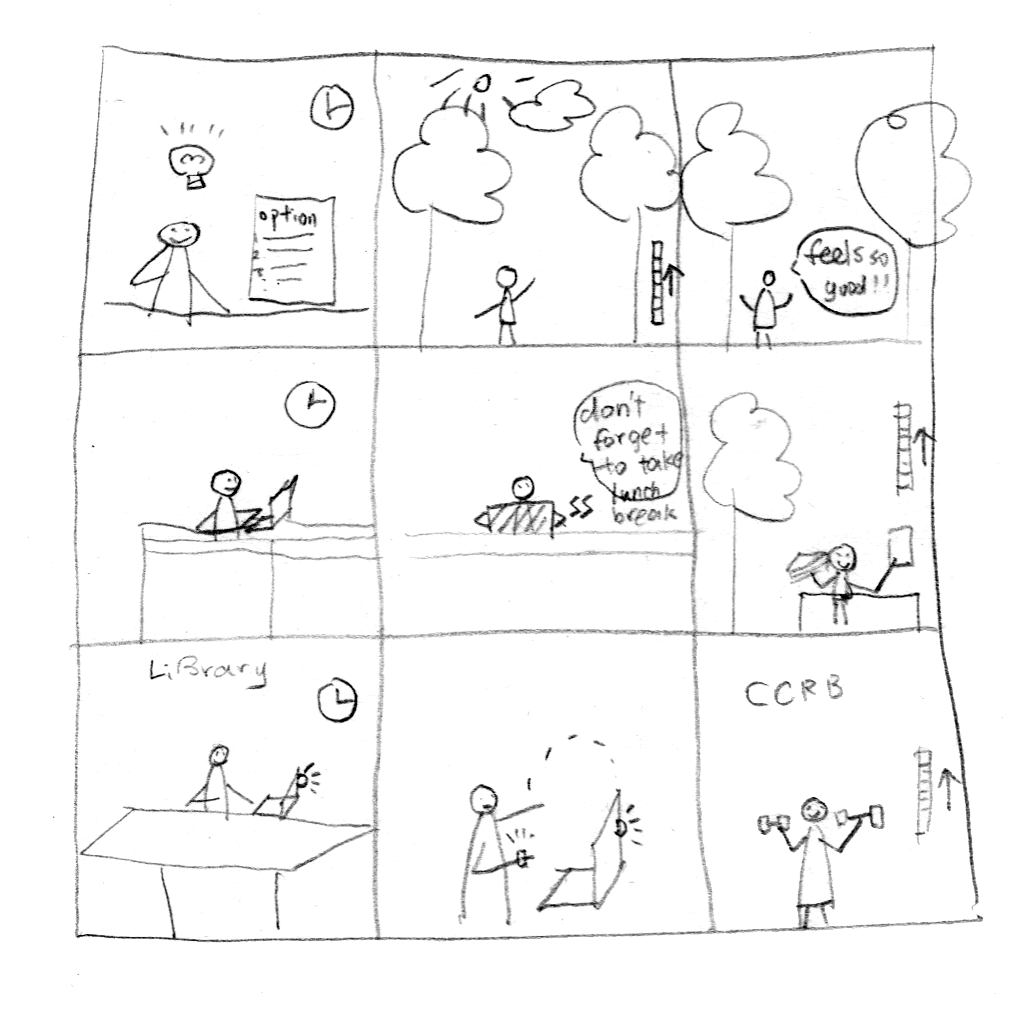 Beat Tiredness One Break At a Time!
" 'Microbreaks' are between 30 seconds to 5 minutes: Just one improves mental acuity by an average of 13% " -- WatchFit

" I would splash water on face, or just go outside to walk round. This would make me more energetic. " -- A student we interviewed
Description
SUNNY is a smart watch app that helps students overcome tiredness by tracking their energy level and reminds them to take Microbreaks
TYPE
Group project
TIME
Sept 2015 - Dec 2015
METHODS
Interaction Design
Motion Design
Competitive analysis
Persona
Storyboarding
Brainstorming
Prototyping
Graphic Design
TOOLS